Media
A journey to discover a great work: a symbol of Italian excellence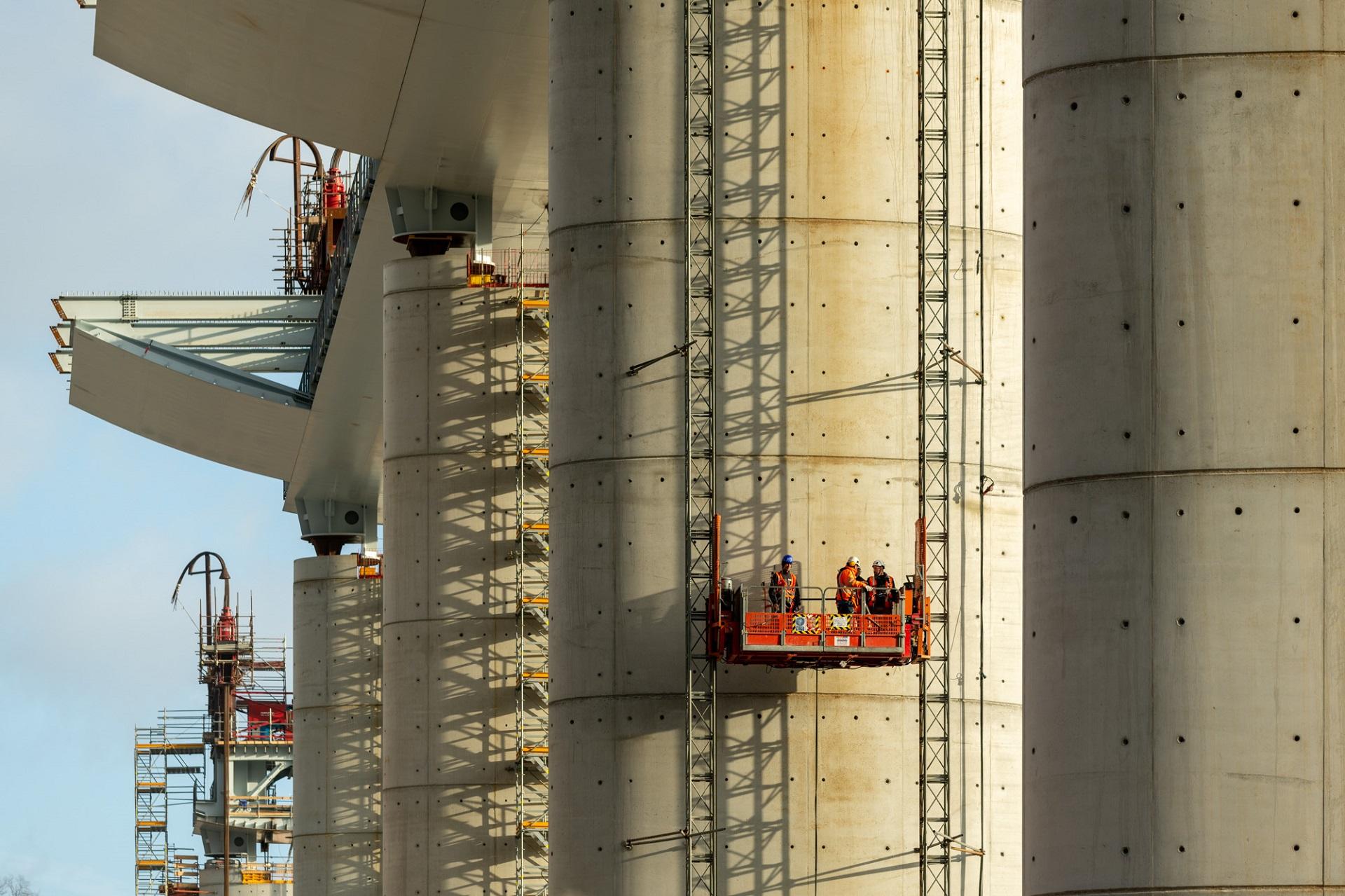 This bridge represents a new way of doing infrastructure in Italy. It is a symbol and proof that even in Italy strategic public works can be built within the right timeframe, at the right cost and in respect of norms and safety rules. This bridge leaves us a lesson of hope for the future.
Pietro Salini
, CEO Webuild
MILAN, July 28, 2020
"Io c'ero" (I was there)
A tribute to the workers behind Genoa's New Bridge, symbol of Italy's revival
The sound of Italy's national anthem – Inno di Mameli – marked the end of the concert performed by the Orchestra dell'Accademia Nazionale di Santa Cecilia (Orchestra of the Santa Cecilia National Academy) and conducted by Musical Director Antonio Pappano at the foot of Genoa's new bridge at a private event yesterday evening entitled "The New Genoa Bridge: We Build the Future". Hosted by Webuild and Fincantieri and organised by Webuild, it was dedicated to the victims of the collapsed Morandi Bridge as well as the engineers, technicians and all the businesses and institutions that took part in the construction of the bridge in record time.
"The new Genoa Bridge: We Build the Future": the story of the evening at the foot of the new Genoa Bridge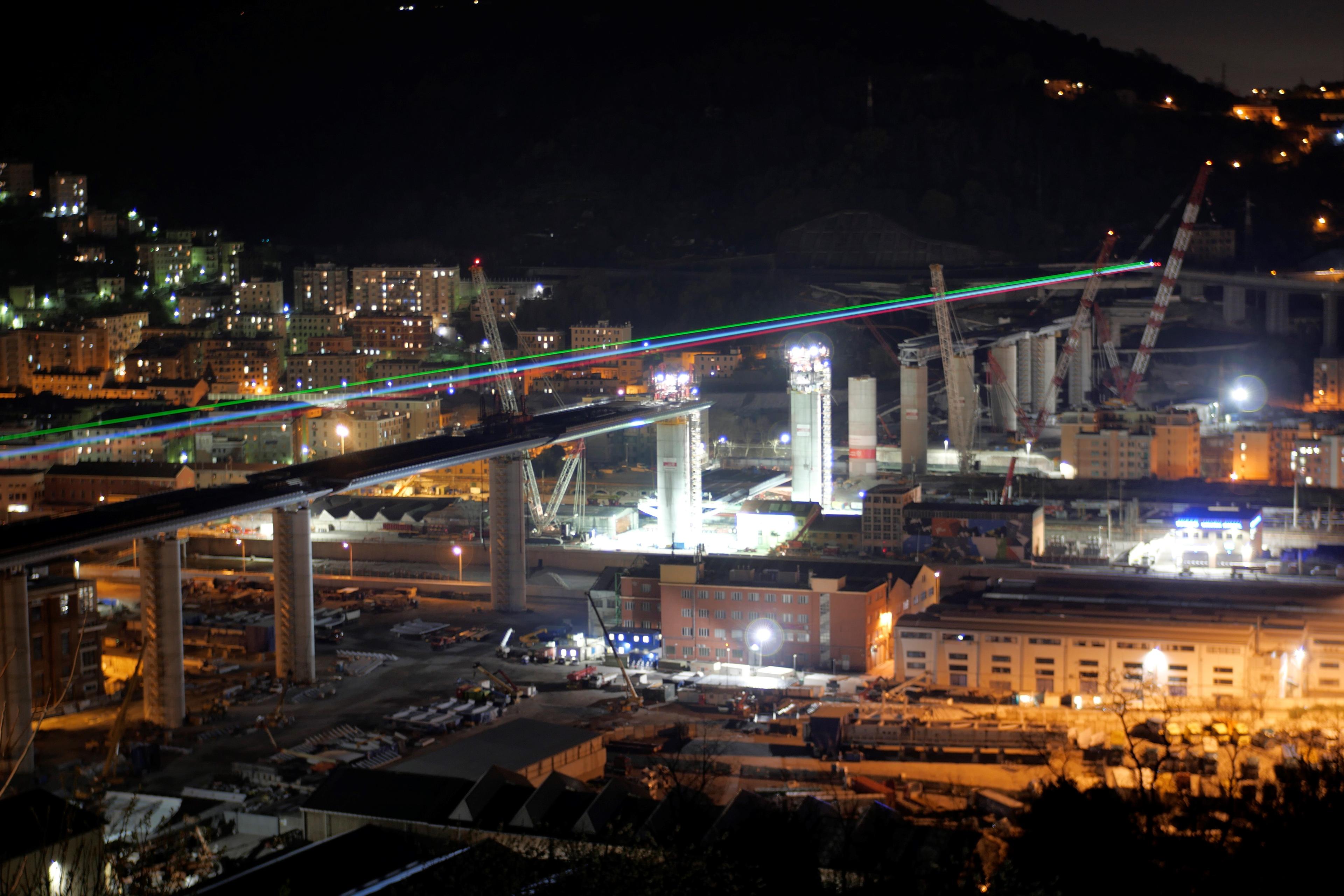 March 21, 2020 - The "Bridge of light"
Webuild sends message of hope with Italy tricolour flag
The new Genoa bridge lit up with the colours of the Italian flag. Beams of light coloured green, white and red linked up the two extremities of the bridge being built over the Polcevera River, seen as a symbol of rebirth. It is an initiative launched by Webuild to express solidarity with the country and the city of Genoa in light of the coronavirus (COVID-19) emergency.
"Voices from the Bridge" Series
The bridge and its city, through the voice of workers, engineers, curious people and the Genoese, as they look at the new bridge, a project that has become a symbol of a new Italian Renaissance.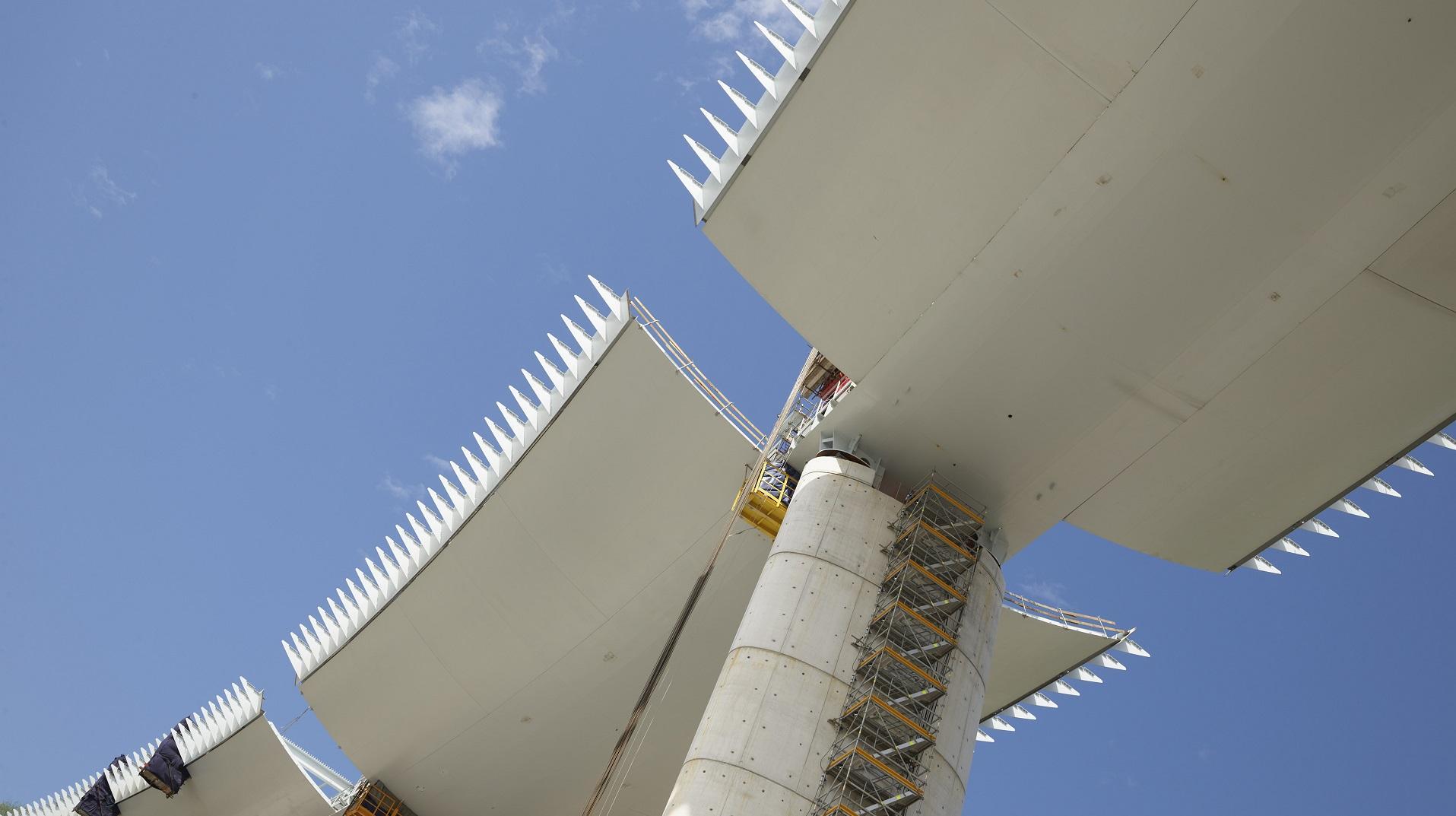 Photostory San Giorgio Genoa Bridge
The photographic story of the stages and salient moments of the new bridge, of the works that testify the majesty of a project that connects the two sides of the Polcevera, of the protagonists who have imagined, designed and built an iconic work for Genoa and for Italy.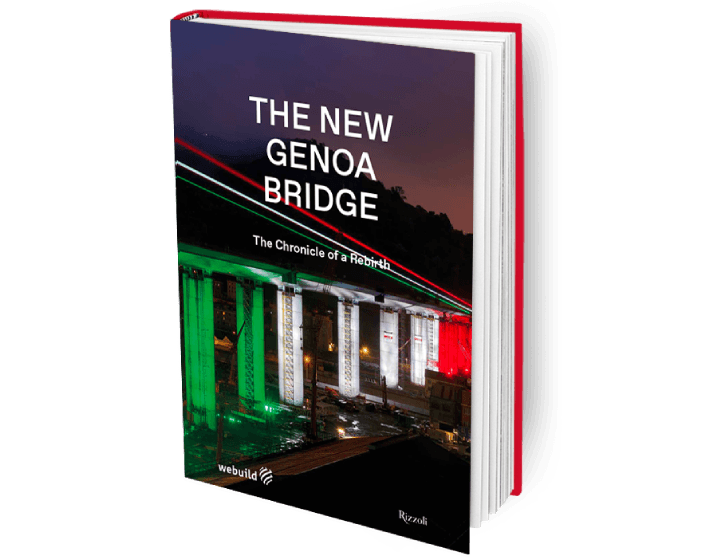 The New Genoa Bridge. The Chronicle of a Rebirth
A photographic book about the new Genoa Bridge, whose photographs illustrate the grandeur of the infrastructure and the stubborn determination of people. This book celebrates the work carried out by all those who put something personal aside to devote themselves to the success of such an ambitious project.
Media (Ponte Genova San Giorgio)
Information material - Bridge project over the Strait of Messina